A pocket collection of aerial views of urban parks in a few world cities (a sentimental selection).
engraving on found veneer samples and wooden shelves each piece: 5" x 3"   2007
Engraved on furniture veneer samples, the parks of large metropolis become portable and an even more convenient way to get that great outdoors fix. The luxurious yet compact form is both a reminder of finer things and, paradoxically, more fundamental yearnings.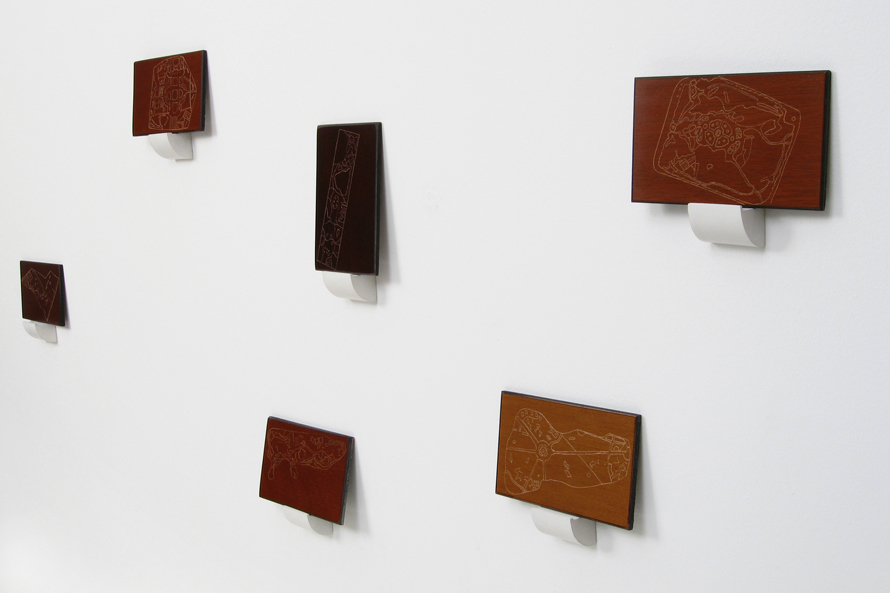 installation view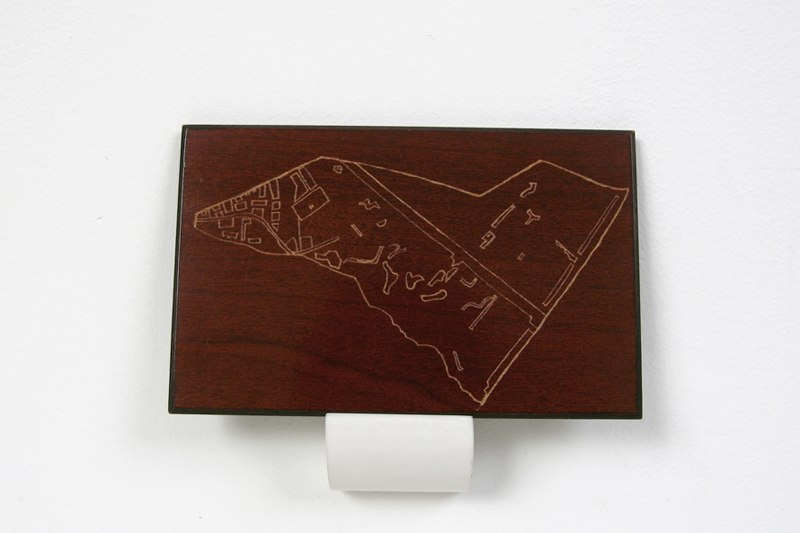 Jardim Botânico, Rio de Janeiro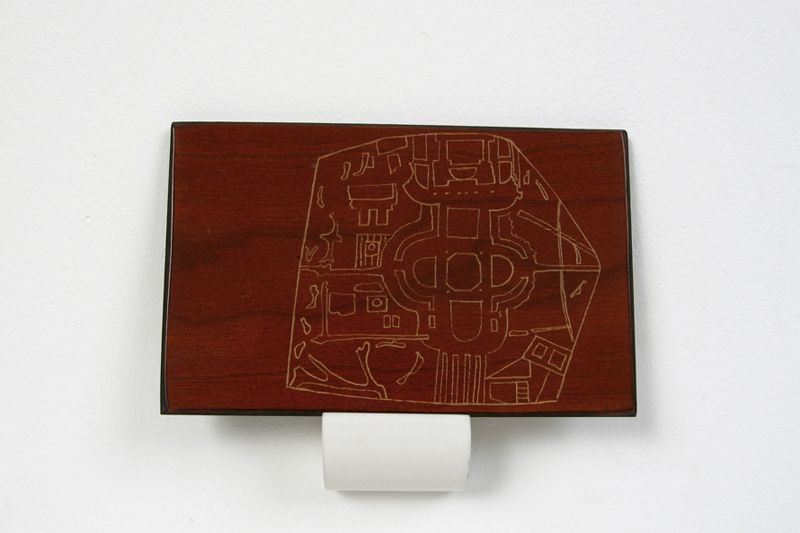 Jardin de Luxembourg, Paris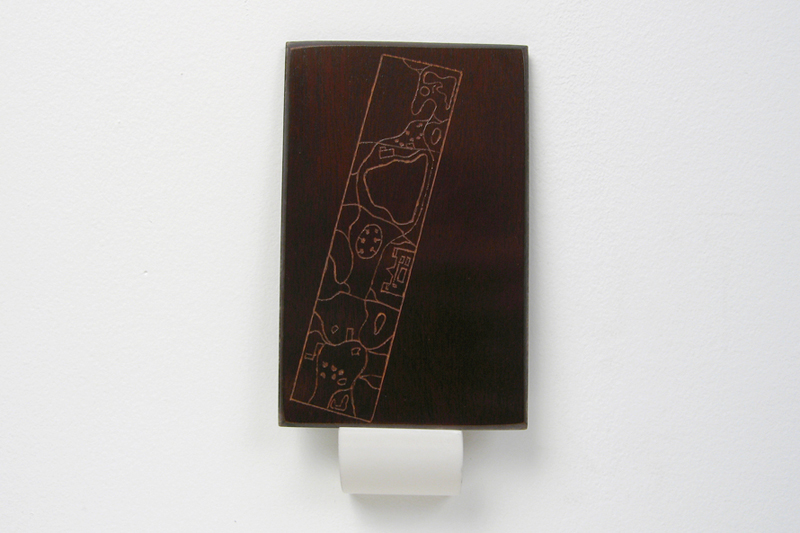 Central Park, New York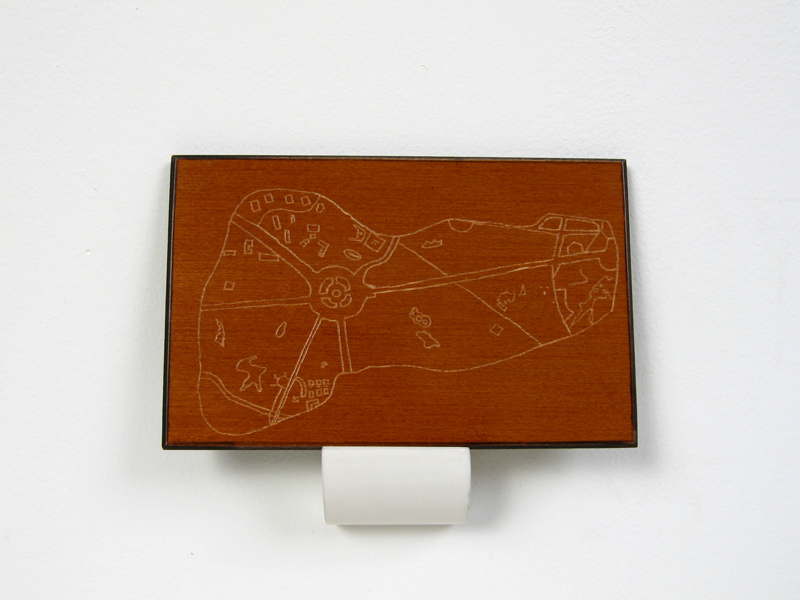 Tiergarten, Berlin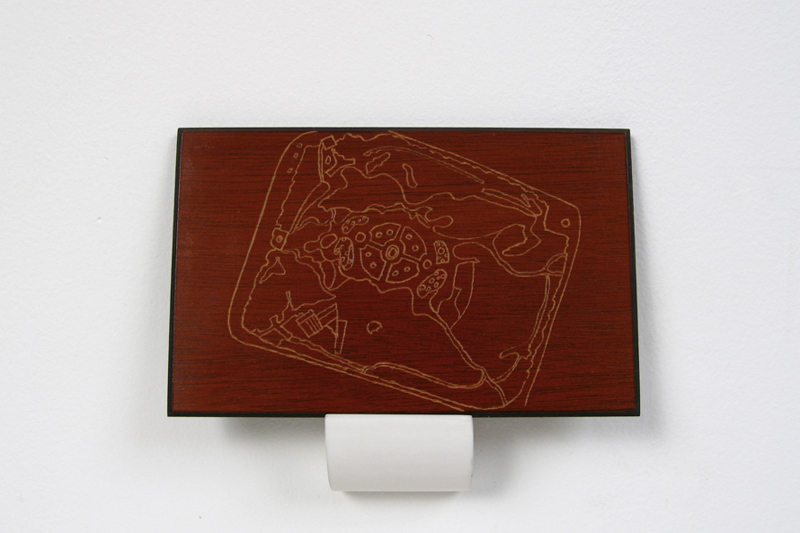 St. Stephen's Green, Dublin