A sound and light installation, featuring two wall-mounted, light-sensitive string instruments played by a video projection.
Comissioned by the CIFO Foundation and part of the exhibition A parallel (r)evolution — Digital Art in Latin America
for Ars Electronica Festival 2022 at the Lentos Art Museum in Linz.
https://ars.electronica.art/aeblog/en/2022/08/10/a-parallel-revolution-cifo2022/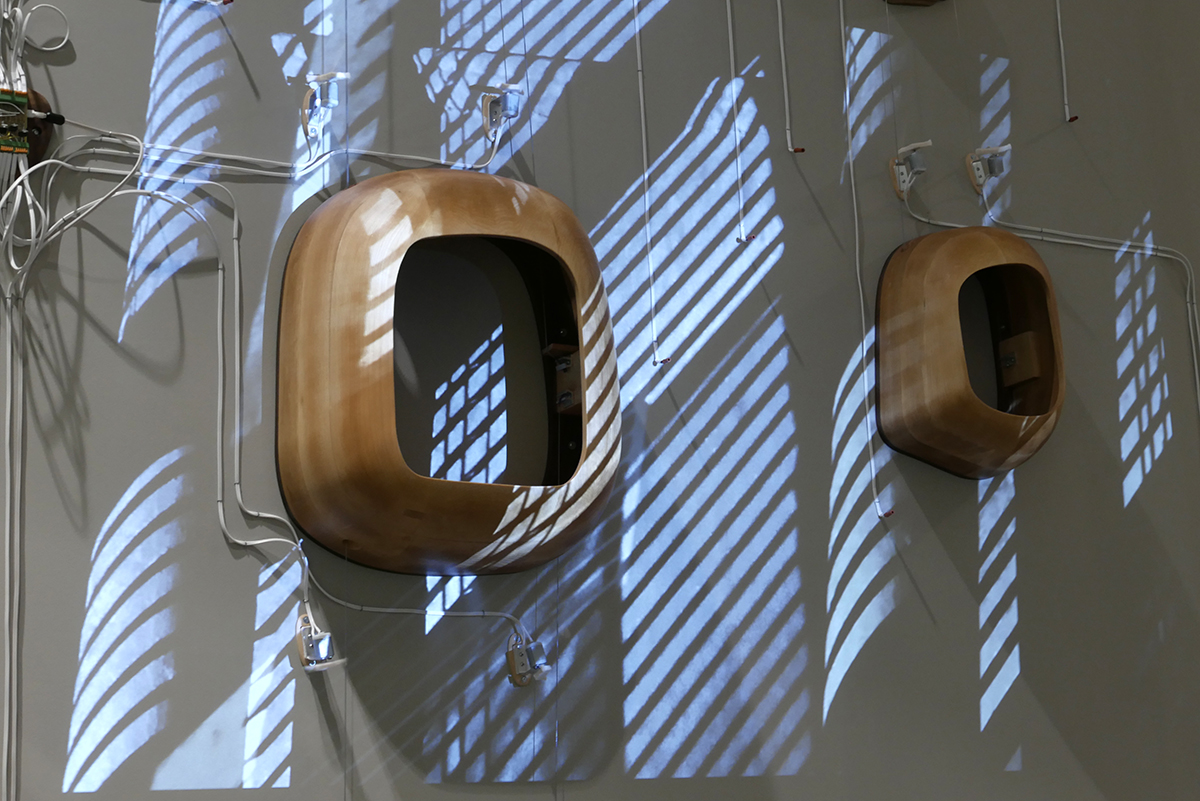 wood, bass hardware, bass & guitar strings, arduino microcontroller, DC motors, felt, electrical wire, single channel video.
int.: timeslip is an architectural lullaby.
The video that functions as a score is made from video and time-lapse footage of sunlight patterns from windows/blinds on walls. As the light shapes travel and animate across the wall, they pass over the light sensors activating the different strings/notes from the instruments.