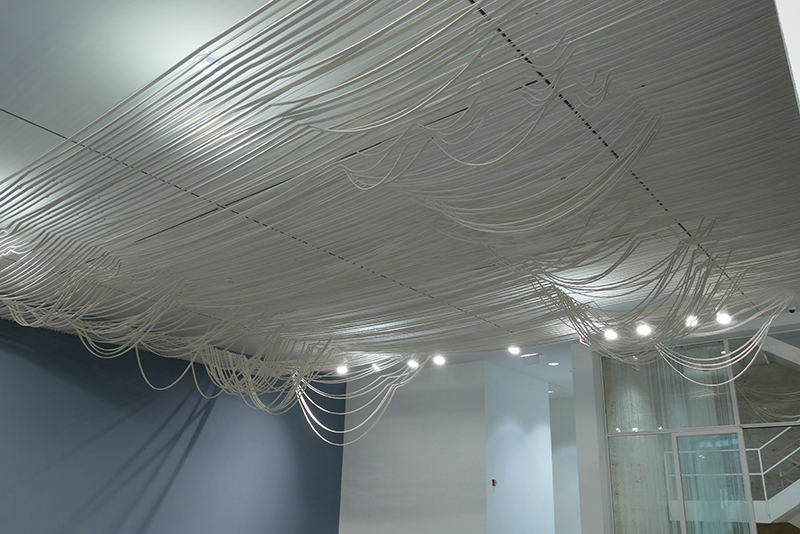 Industrial felt, steel cables, hardware, gravity. 2003-2019
33′ x 22′ x approx. 5′
Part of the exhibition Toward the Unsound at the Arts Club of Chicago. January 23 – April 27, 2019.
A visual representation of the word rio spoken with a brazilian accent and then with an american one. Taken from spectrograms, the parameters of frequency, amplitude and time are mapped onto the ceiling of the gallery, so that our bodies can inhabit this mathematical space. The waves of industrial felt create a topography of sound; the name of my native land in my two languages – the two rivers: one seen through the filter of memory and the other through the constant updating of new stimulus. It's a translation of sound into space, time into lines and words into landscapes.
This piece was initially conceived when I had lived exactly half of my life in Rio de Janeiro, Brazil, where I grew up, and half in New York.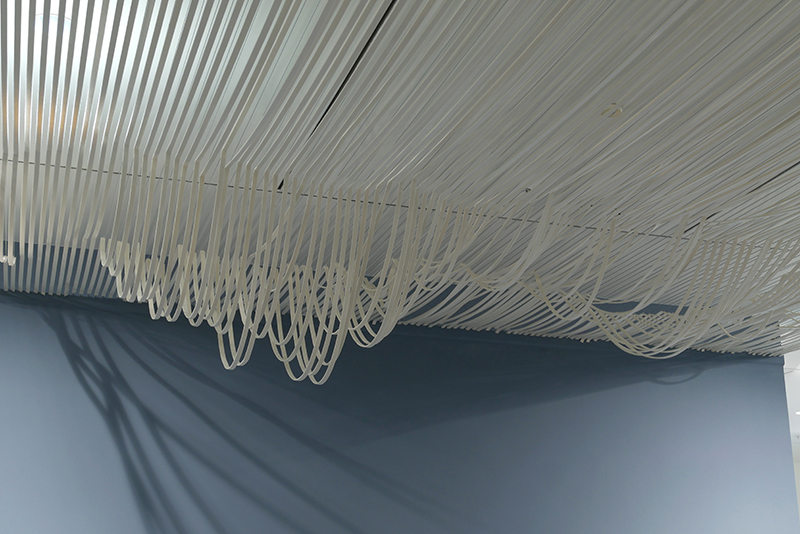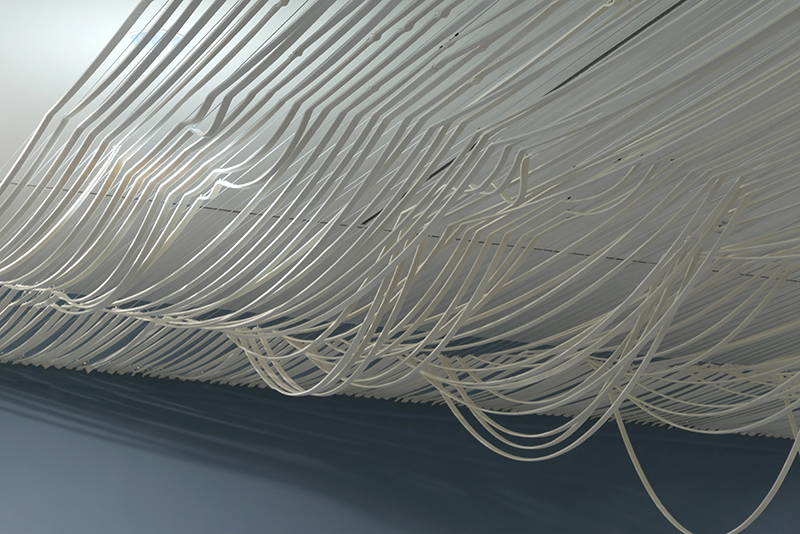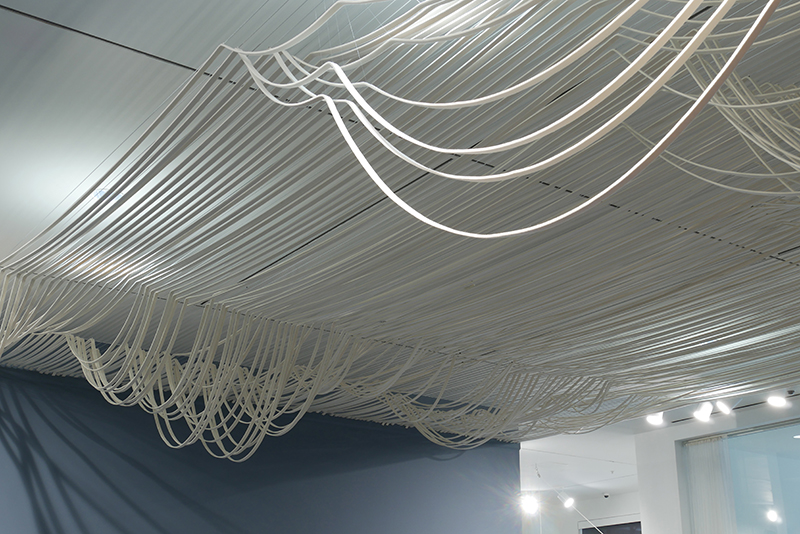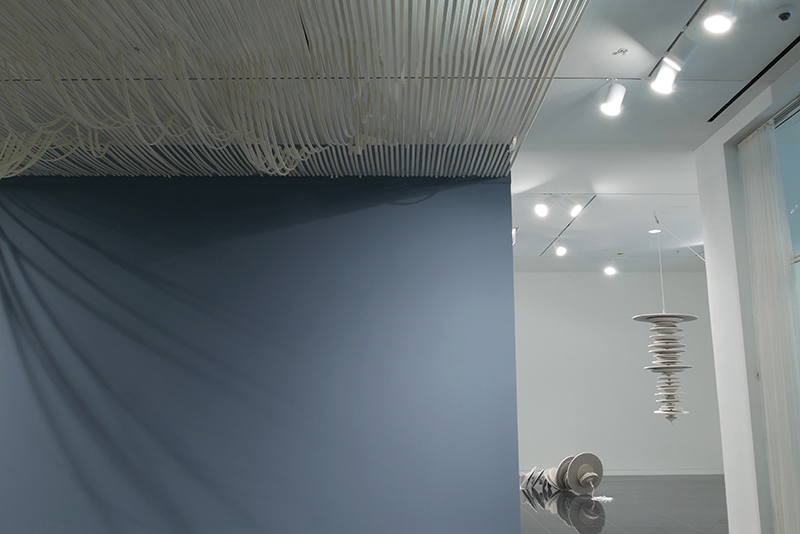 Here's a timelapse animation of the installation process: