I arrived in Berlin a week ago to start my 5-month residency at the American Academy in Berlin. I'll be giving a presentation here on the 26th to discuss my work and give a short performance with ruby, my newest instrument.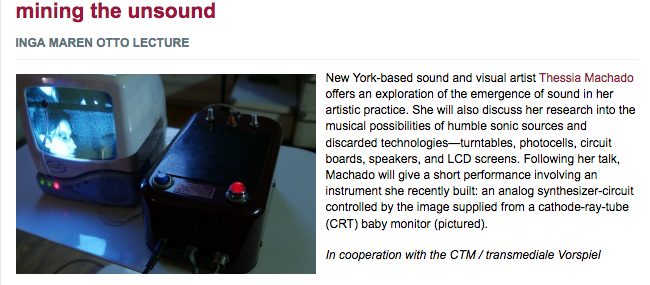 more info here
http://www.americanacademy.de/home/program/upcoming
this presentation is part of the vorspiel programme of the Transmediale festival
Back in the States, I have work in a couple of shows on view right now: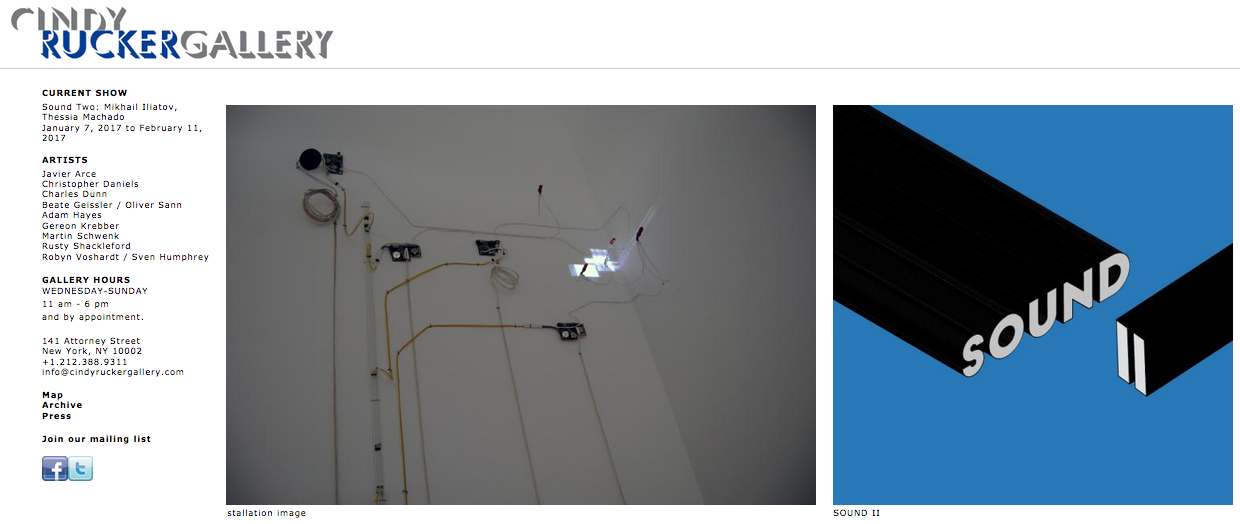 http://cindyruckergallery.com/exhibition/sound-two-mikhail-iliatov-thessia-machado
and
http://newhavenarts.org lustre-and-rust
___________________________——-__________________
AND
I'm incredibly humbled and grateful to receive an Artists Grant from the Foundation for Contemporary Arts. FCA was founded by John Cage, Jasper Johns and Robert Rauschenberg, so it's a really special honor to be part of this legacy.
http://www.foundationforcontemporaryarts.org/recipients/thessia-machado